Easter is April 21st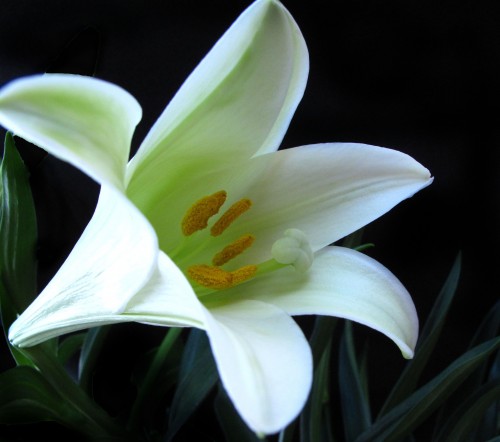 Rebirth, renewal, renaissance. Flowers for the cycle of life. Easter flowers are a symbol of spring and TIGER LILY FLOWERS in Teaneck and Hackensack, NJ has a large array of beautiful Easter arrangements and beautifully decorated potted plants to choose from.
Remember your loved ones this season with a bouquet of Easter lilies, assorted Dutch tulips, or crocuses. For a more customized gift, let TIGER LILY put together a Fair Trade Easter Basket for you. Browse and order online or stop by our store to place an order this season. Our talented floral design team looks foward to collaborating with you on just the right gift for your loved ones this season. We are artists, but we are also scientific about how we care for our fresh flowers. You can be sure that arrangements made in our studio will last and last.