About Us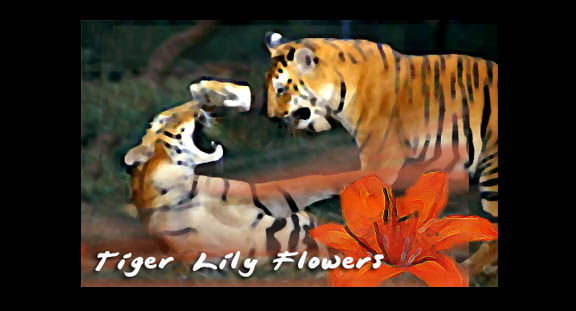 Tiger Lily by Encke is a relatively new project by Encke Flowers & Gifts, also of Teaneck, NJ - the oldest floral retail business in New Jersey. Tiger Lily's designers are first and foremost artists, coming to the trade out of different design backgrounds (fashion and graphic design). As a truly local flower shop, we believe in building longterm relationships with our customers. We come to flowers with a sculptural sensibility but we also understand the importance of helping people celebrate their lives' great events and rites of passage. We are privileged to participate in our community's customs, their celebrations, courtships and reconciliations, illnesses and mourning. We genuinely enjoy the role we play in our customers' lives, however fleeting or tangential. It has become a rare thing for artists to enjoy this kind of daily direct role in such intimate rituals.
Tiger Lily by Encke is committed to the principles of environmental and economic sustainability, and the highest aesthetic standards in the industry. Our designs - even our Valentine's Day rose vases - are custom made by the finest designers in the region using organic and Fair Trade certified flowers. Our hand-tied bouquets - vintage European or utilizing Japanese handmade paper - are individual works of art made for each customer. Tiger Lily also carries a full line of Fair Trade certified jewelry, handbags, artisanal crafts, and even Fair Trade sports balls.
We hope that you can visit our Teaneck shop to see our gallery of designs and gifts, open Monday through Fridayh from 10:00 a.m. to 7:00 p.m and from 10:00 to 5:00 on Saturday. You can also shop with us securely online with 24-hour ordering at your fingertips. If you don't see something that suits your taste, just give us a call at 201-287-1800 or email us at tigerlilyflower@optonline.net to specify your exact requirements and taste. We have creative gift and floral ideas to suit any budget.
As we are set in a growing and vibrant observant Jewish community we are ready to deliver your arrangements to homes, synagogues and shuls in the area according to the requirements of Shabbat and the High Holidays. We offer free delivery to our customers on standing orders for Shabbos flowers.
The beauty of flowers at weddings and events ~ Above all else, Tiger Lily by Encke specializes in weddings! If you haven't already visited our wedding website, please take the time to see our recent floral design work at Tiger Weddings. We would be happy to set up an appointment with one of our talented and experienced designers during or after regular business hours as your schedule requires. Tiger Lily flower shop in Teaneck, NJ can design and set up floral designs and decoration for all of your special events, including bar and bat mitzvahs, aufrufs, corporate banquets, and 50th wedding anniversaries.

We have a growing clientele of customers for home decoration as well as corporate lobby and office designs. Tiger Lily would be happy to talk with you about setting up an account so that you will never be without flowers!
Sympathy tributes, memorials and funeral flowers ~ Our sensitive and courteous staff can assist you selecting fitting tributes or memorials for deceased loved ones, friends or colleagues. Tiger Lily Flowers works closely with the major funeral homes in the area including Volk Leber Funeral Home in Teaneck and Oradell, Vorhees-Ingwersen in Ridgefield Park and Petrik Funeral Home in Bogota. Tiger Lily Flowers maintains a daily delivery service to these and other funeral homes in Hackensack, Teaneck, Englewood, and the surrounding Northern New Jersey area.
Our Fair Trade gift selection can help you find the perfect gift for the most impossible person to buy for! We feature Fair Trade artisanal jewelry, handbags, scarves, recycled art and other unique gifts from around the world. We are also a manufacturer's representative for Fair Trade Sports, with a large selection of Fair Trade/vegan sports balls for all levels of competition.
Tiger Lily by Encke and Encke Flowers & Gifts are proud members of the organizing committee for Fair Trade Teaneck which recently established Teaneck, NJ as the US's 21st designated Fair Trade Town. We are among over 20 Teaneck merchants, institutions, and foundations that have pledged to sell and/or provide Fair Trade certified commodities and products in our places of business. This supports sustainable agriculture and working conditions in developing countries around the world.

We look forward to serving you!