Just Because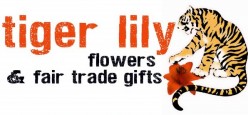 TIGER LILY FLOWERS in Teaneck, NJ always has floral arrangements and Fair Trade certified gifts perfect for special occasions, but sometimes you don't need a reason to remind someone you care. As a Ernest Hemingway once said, "The key to a woman's heart is an unexpected gift at an unexpected time." It's true for all of us. That's why we think "Just because" is one of the best reasons to say:
Thank you
A Bronze Medal at the Olympics is still pretty good...
I'm sorry
I love you
Hope you're having a good day
Hope you're having a better day
Good luck
Congratulations
I miss you
I wish I could be there
Forgive me
Don't change the locks just yet.
Please come in from off the ledge.... (just kidding)
Browse our sample selection at TIGER LILY in Teaneck, NJ and order online or call us to place an order "Just because."